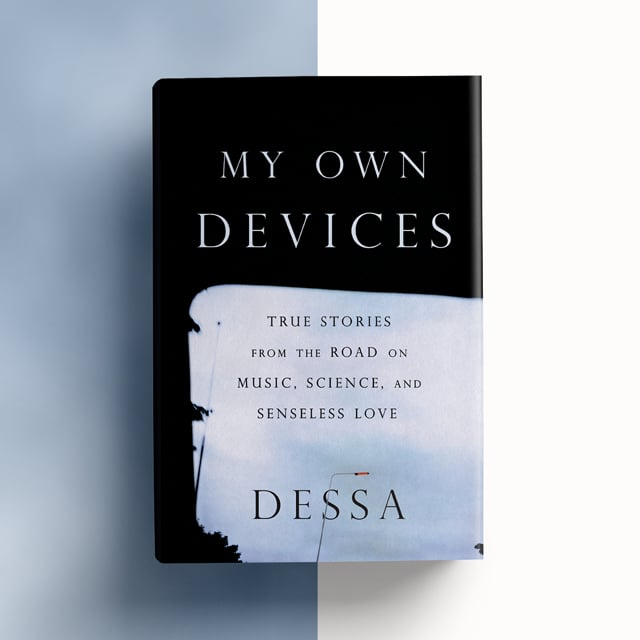 Dessa 'My Own Devices' Deluxe Book Pre-Order
$

50.00
Release Date: 9/18/18
In her literary debut memoir, rapper and singer Dessa gives a candid account of her life in the van as a hard-touring musician, her determination to beat long odds to make a name for herself, and her struggle to fall out of love with someone in her band. Raw and intimate, Dessa demonstrates just how far the mind can travel while the body is on the six-hour ride to the next rap show.
Deluxe Pre-Order includes:
- My Own Devices hardcover book, signed by Dessa
- Limited Dessa lenticular bookmark
- Exclusive Dessa t-shirt limited to this pre-order only
- Branded My Own Devices multi-tool
- Entry to win a signed galley copy of My Own Devices
ORDERING INSTRUCTIONS
- This ship date will also include any non-preorder items you purchase along with this pre-order. Please place non-preorder items separately if you wish to receive them at an earlier date.
Pick up Dessa's latest album 'Chime' from the Doomtree Webstore here:
http://store.doomtree.net/