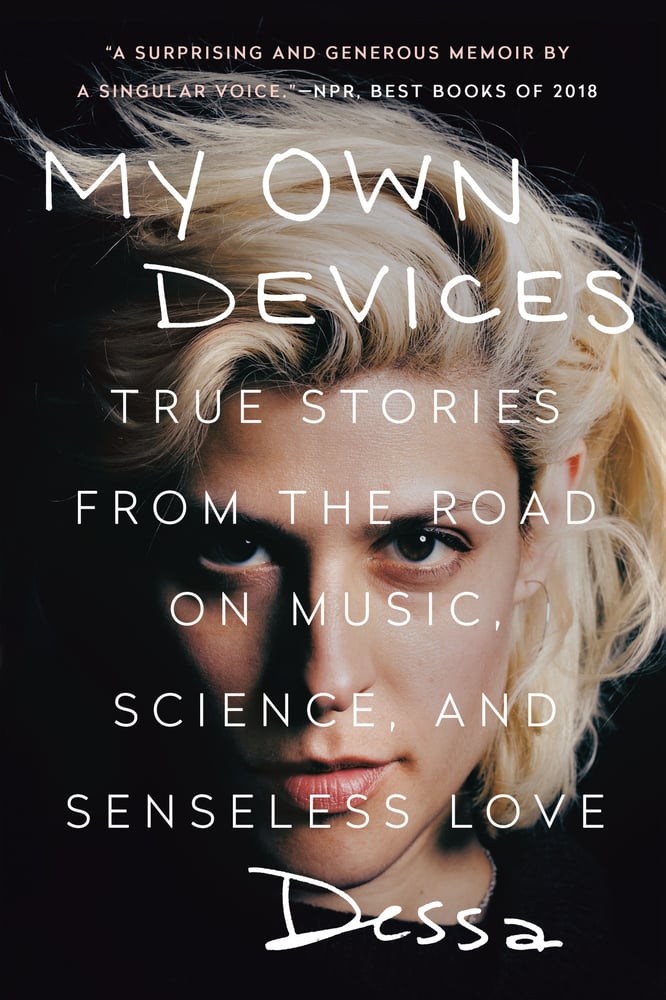 Dessa 'My Own Devices' Paperback (Autographed)
$

15.00
Release date: 8/27/19
On August 27th, Dutton Books published the paperback edition of Dessa's collection of essays, My Own Devices. The paperback has a new cover, featuring Dessa's handwriting and a portrait by Sam Gehrke. If you're into the [book]club scene, you'll be interested to know that it includes a set of discussion questions at the end, 100% guaranteed to provoke thoughtful conversation amongst you and the gang.
ABOUT THE BOOK:
A stunning literary debut memoir from an artist who defies category. Dessa is an intellectual with an international rap career and an inhaler in her backpack; a creative writer fascinated by philosophy and behavioral science; and a funny, charismatic performer dogged by blue moods and heartache. Her writing stitches together poignant insights on love, science, and language--a demonstration of just how far the mind can travel while the body is on a six-hour ride to the next gig.
A wooden airplane, hand-built by her dad in her childhood garage. An accident on a moving train during an international rap tour. A heart wrenching romantic relationship that inspired years of torch songs, an escape across the country, and a foray into neuroscience to try and snuff out lingering feelings for an old flame. In My Own Devices, Dessa shares the story of finding her place in the arts: the long drives and late nights, the determination and self-doubt, the ovations and disappointments. Dessa tests her own limits and assumptions--and in doing so, encourages readers to the same: to risk failure and love boldly in the interest of designing a life that leaves no moments unlived.